NEWS
WIND - video from the performance
Thursday, October 1, 2020
DANISH "WIND" FROM MADAM BACH THEATRE
Monday, December 16, 2019
Friday, February 22, 2019
CALL FOR PROPOSALS - TAKE PART IN ART 2019
CALL FOR PROPOSALS | The International Festival of Theatre for Early Years TAKE PART IN ART 2019 |
| Warsaw, POLAND |
Dates of the festival: September-December 2019
Location: Warsaw, Poland
Submission deadline: April 2019
Dear Small Size Friends and all theatres around the world!
We would like to announce call for proposals!
If you wish to present your show for early years in Warsaw (Poland) during fourth edition of TAKE PART IN ART festival - send us your proposal at pr@teatrmalegowidza.pl.
TAKE PART IN ART with us!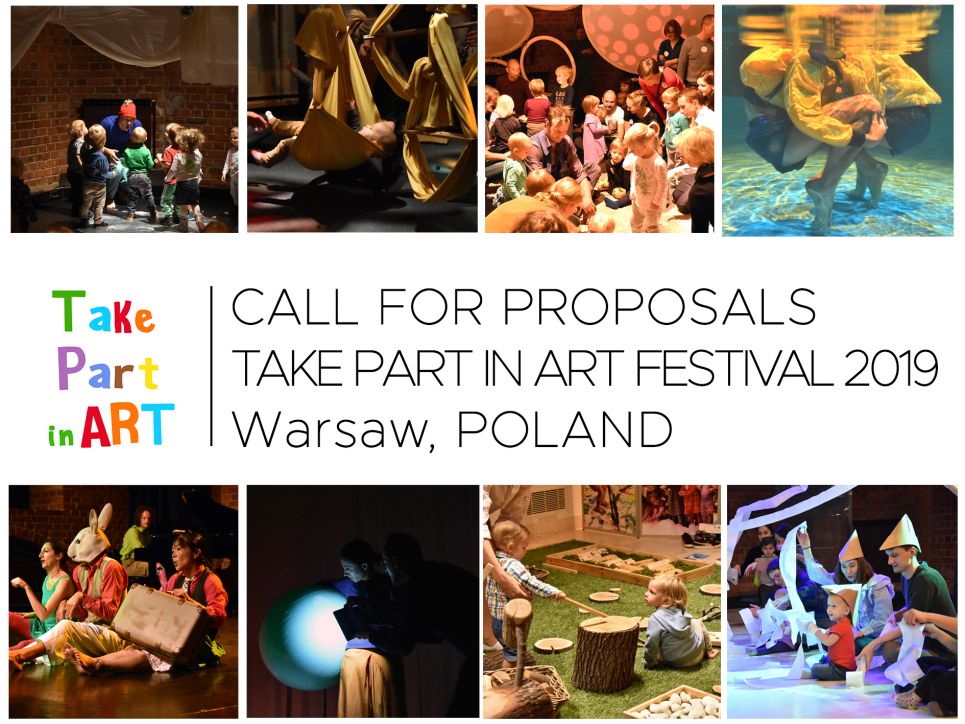 ​
Download files
Back